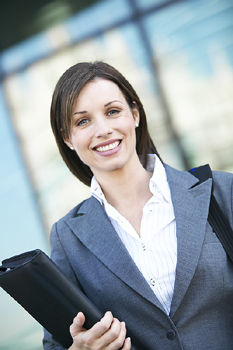 Retention Strategies
Employee Retention. It's one of the hottest topics for employers today. Competition for talented workers is high. When your company finally does attract qualified employees, what does the organization have to do to keep them?
The place to start is to re-phrase the question. Yes, it's easy (or tempting) to look to "the organization" for answers. But in reality, the challenge of employee retention lies with individuals—whether a new hire or 20-year veteran, a manager or entry level worker.
So the question becomes: How can the people of my organization contribute to high employee retention? And how can we support each other's efforts?
Rather than focus on formulas and new management theories (although sometimes those do offer some answers), the best place to start is with your current workforce. The answers, while not always easy, are really quite simple: Focus on the people and the people will focus on the organization.
What follows are some of the major factors affecting employee retention. Pull up a chair, look around, and pick out an idea or two to try. Not only will you enhance your own level of productivity and satisfaction by striving for the "best practices" from these ideas, but you'll also influence those around you. Piece by piece, small change by small change, you will create a place where people love to come to work…and where they want to stay to build long-term, successful careers.
Advice from our expert on Loyalty-strategies for employers and employees.
Great customer service often aims at two targets: Loyal Customers and Loyal Employees. Find out how these two goals affect each other.
How to address the real and perceived differences in the way members of the different generations approach work. Find ways to meet expectations and learn how to manage and motivate the younger generation.
Maintaining a positive attitude in today's hectic workplace isn't always easy, for you or your co-workers. Learn how attitude affects workplace loyalty.
Being a manager isn't easy. New responsibilities, more challenges. Learn some techniques to help you build a strong team and coach your team to maximum performance.
The actions of employees are dictated by the culture of an organization. Leadership, trust, and communication play a vital role in how employees view the workplace. Determine your organizational culture and how you can maintain or enhance it.