Retain
360-Degree Feedback
Everyone needs feedback! To contribute to an organization's success, people need to know where they're strong and where they need to improve.
Current research suggests that workers want to do a good job, that they want to make a difference with their work. But if they don't know what their managers, co-workers, or customers need from them, how will they know what to continue doing and what needs to change? As today's employees take charge of their careers, they're looking for feedback that will help them be successful.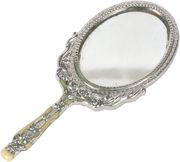 That's where 360-degree feedback comes in. Instead of offering a limited reflection of an employee's work from a supervisory viewpoint only, 360-degree feedback allows others who have regular contact with an employee to give feedback as well.
Whether peers, other supervisors, or customers, these other individuals have an opportunity to say how the employee's work or behaviors affect them. Is the self-reflection the same as the perceptions of others?
360-degree feedback allows the lines of communication to be opened, behaviors to become more effective, and/or processes to be streamlined.
Recognizing good traits and behaviors–things that co-workers or customers would like to see continue–as well as pointing out places where employees could be more effective is only part of the benefit of 360-degree feedback.
Employees often feel a greater sense of pride in their work based on the broad base of comments they receive. In fact, employees often find that their co-workers or customers really appreciate certain aspects of their work-things that the employees didn't realize made a difference one way or another. Getting this positive input from others can inspire more dedication, more productivity, and more loyalty to an organization.
Click here for our recommendation on using feedback for your organization.
Wondering how you'd use a feedback program? Click here for 11 applications (Microsoft PowerPoint).
Click here to view sample feedback reports.
Click here for other 360-feedback information.
"The Evolution of 360": Read about the flexibility and potential uses of a 360-degree feedback program