Join Our Team
A Message for Independent Trainers, Coaches, and Consultants
Greetings! If you're already in business for yourself and looking for new ways to expand your business and your income stream, consider joining our team of distributors! By becoming an independent distributor with any of our partners, you'll have access to excellent training and development tools that will add value for your clients and additional income for your business.
---
Inscape Publishing

Inscape Publishing offers a variety of self-assessment instruments and programs used by companies around the world. Based on a solid foundation of research and validation, these tools help people capitalize on their strengths, appreciate differences in others, and find ways to work together effectively. All of the programs include Leader's Guides with complete scripts and suggestions for presentation.
There are three ways to generate income using Inscape Publishing tools:
You can integrate the products into programs you currently offer
You can retail the products to organizations which have internal training staff who will use the products in the programs they currently offer
In both of these situations, you purchase materials at wholesale prices from Inscape Publishing and offer them to clients at retail prices. More than 100 products are offered through their catalog, including full training programs and support materials.
You can also generate additional income from Inscape Publishing by sharing this opportunity with other independent trainers and consultants.
While there is no requirement to sponsor others, Inscape Publishing recognizes the efforts of distributors who do build teams of independent consultants. Therefore, they offer a separate commission system to compensate those who share the Inscape opportunity with others.
As part of our Inscape Publishing team, you'll get support not only from us, but from distributors around the world. You'll receive a monthly newsletter and will have access to a Listserv where you can post questions, share resources, and get ideas from others. You may attend local, regional, or national training conferences where you'll learn from those who have found success in marketing and using the Inscape product line. We have found the support and information from fellow distributors invaluable!
---
Vital Learning


Vital Learning's affiliate program is similar to the Inscape distributor network. You can use Vital's products in your training, sell products to end-users for use in their training, and you can generate additional income by introducing the affiliate program to other trainers and consultants who could use Vital Learning products in their practices.
Established in 1989, Vital Learning Corporation is an international provider of employee development programs. Over a million learners have improved their business skills and effectiveness through Vital Learning programs. Their Customer-Oriented Selling, Winning Through Customer Service, Supervision Series, and WorkReady curricula deliver business results to companies and organizations of all sizes. And, as pioneers in the application of new technologies for training implementation, Vital Learning delivers programs in flexible formats, from classroom to CD-ROM, the Internet, or a company's own intranet – technology flexibility that clients are asking for these days.
Vital Learning products are a high-quality, off-the-shelf option you can introduce to your clients. In addition, it's a great complement to the Inscape line of products!
A distributorship with Vital gives you access to great products at discounted prices, a network of distributors who are always willing to share ideas, a leads program, and an annual conference to keep up updated on the latest trends at Vital Learning.
---
CRK Interactive


Looking for online courses to offer your clients? Then becoming a CRK Interactive affiliate may be for you! CRK has a quality suite of online products covering leadership, sales, and customer service. Many of the courses are based on the DiSC behavioral style assessment–which makes this a great partnership if you are also an Inscape distributor.
Online courses can be used in a variety of ways:
For clients who have limited classroom time and need to use online learning only
As part of a blended learning solution: completing online courses to cover learning of main points while using classroom time to discuss and apply skills
To reinforce classroom learning: participants have access to courses for one year–online courses can be a great resource for reference and reinforcement
As a foundation for teleseminars or webinars for your training or coaching practice.
Visit our demo page for CRK courses to learn more about this product:
http://www.crkilearn.com/promotions/220105112/
Like our other distributorships, you can market these courses to your client and/or build a team of other consultants who want to market the courses.
Contact us today!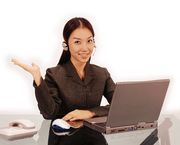 When you choose to be an Inscape Publishing, Vital Learning, or CRK Interactive distributor, you retain your status as an independent consultant or trainer. You will not be employed by either these three companies, nor will you be an employee of Workplace Results LLC. You will, however, join the ranks of hundreds of independent business owners who have chosen to add value for their clients by partnering with these companies.
To learn more about becoming a distributor for these suppliers, contact us at
734-429-5249 (EST) or at info (at) workplaceresults.com.
We look forward to helping you build your business while meeting your clients' needs!