Contact Us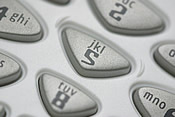 The first step toward attracting, hiring, and retaining a loyal and productive workforce is just a phone call or e-mail away! We can discuss your specific needs and how we might address them. Together, we can decide on the best ways to proceed.
Call us: 734-429-5249 (Eastern Standard Time)
E-mail us: Pam(at)workplaceresults.com or Sid(at)workplaceresults.com
Our mailing address:
6463 Robison Lane
Saline , MI 48176-9094
We look forward to hearing from you!
Privacy Policy: We will never share your contact information with anyone–we guarantee it!