Training: Customer Service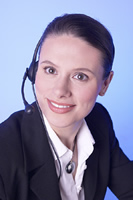 What are the basic service skills we want to model in our business?
What are the things that will take us from good to GREAT service providers?
How can we effectively handle upset or angry customers?
Today's customers have high expectations and place heavy demands on service providers. Help your employees meet the challenges of customer service by providing them the training and coaching they need to excel.
Whether you're considering online, classroom, or a blended learning approach, we have your customer service training solutions:
Beyond Customer Service…Managing Confrontational Clients
This full-day classroom course focuses on how to better communicate with internal customers-supervisors, co-workers, and other organizational employees-as well as how to best serve your external customer base.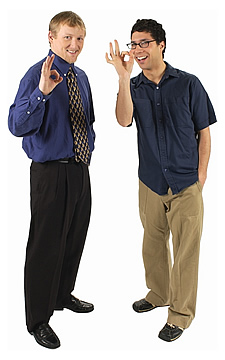 Determine the basic foundation skills of customer service
Learn to recognize and respond to different behavior styles using the DiSC(R) Classic profile.
Gain a better understanding of why people are difficult or uncooperative
Recognize the signs of an escalating interaction or hostile situation
Develop strategies to stay calm and in control when faced with an angry customer
Learn specific things to say and do to de-escalate a difficult situation