Results, Not Rhetoric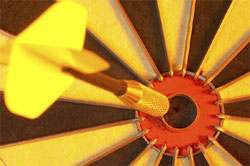 That's what you get when you work with us.
We've been to plenty of training over the years. And while many instructors were quite good, there was often too much focus on theory and not enough emphasis on real-life application.
Exactly how am I supposed to get into a difficult conversation, or how do I get out of one?
How do I actually coach employees–where do I start? Is there a process or assessment tool that would help?
What are the proven ways to manage and motivate my team?
What should I do when faced with an irate customer?
How do I communicate with someone whose style and work approach is so different from mine?
Is there a process I can use that will help me problem solve and make better decisions?
How do I organize all the things I need to do so I can get them done?
We close the gap. Not only do we talk about the WHY behind the skill training, we talk about the WHAT, WHEN, and HOW.
Go beyond the rhetoric. GET RESULTS.
Tell us what you want to achieve. We'll develop solutions that will help you breathe new life into your organization and your employees with Workplace CPR. Watch your workforce become more committed, engaged, and excited to be at work.
Contact us to see how we can work together.