Typical Client Results
RESULTS, not RHETORIC. That's what we deliver. Our clients–organizations and individuals–make real changes that have long lasting impact.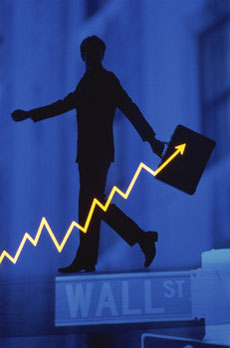 Some typical results clients see after working with us:
New Hires who are a good fit for the job and the organization
Confident Team Leaders, Supervisors, or Managers who understand their roles and responsibilities and know how to get work done through others
Committed Employees who understand how their work contributes to the overall success of the organization and who feel valued as vital team members
Enhanced Communication between co-workers and between divisions
Personal Accountability as a cornerstone of organizational culture
Increased Customer Satisfaction and Loyalty because of professional, service-oriented employee behavior
Improved Problem Solving and Decision Making at all levels of the organization
Varied and Well Defined Career Paths and Succession Planning based on competency modeling and professional development opportunities
What Our Clients Say
"Thank you again for the workshop you presented to our Executive Leadership Team–it was excellent! I've been through similar programs in the past, but yours was much better than anything I've been to before. I appreciated your ability to link concepts to our real-life situations; you showed us how to actually USE the material to help us work together more effectively as a team and in our individual roles here at the college. I highly recommend you to others looking for a skilled facilitator or workshop presenter!"

Doug Kruzel, VP of Human Resource Development
Washtenaw Community College
"(We) had an exceptional experience with Pam Wyess. She was a pleasure to work with from start to finish; she was prompt, thorough, and professional in each and every interaction she had with our team. Not only were her presentations comprehensive and relevant to our work, but Pam was able to use humor and incorporate examples into her presentations so that she kept our entire group actively engaged in each discussion. We look forward to continuing to work with her in the future!"

Erica Rose, Assistant Director, Development Administration and
Chrissi Rawak, Sr. Associate Athletic Director for Development:
University of Michigan Athletic Department
"While we initially contracted for only one workshop, Pam did such a great job and was so well received, we brought her back two more times! Because Pam has a great sense of humor, there was a real sense of fun to these meetings–everyone was engaged, even the skeptics! I highly recommend Pam for any group interested in improving customer service, instilling a greater sense of responsibility and pride in the workplace, or building strong relationships at work."

Lorry Ashe-Kempf, VP of Advancement
Marian High School
"This series (of workshops) has made me, as a supervisor, more aware of my responsibilities to others and has provided me with added confidence towards these responsibilities."

Laura Chafy, Supervisor
County Clerk's Office
"(Your presentation) was 100% relevant to our audience, and your delivery—both your visual presentation and speaking style—made your talk informative as well as entertaining. You had excellent interaction with the audience, and the conference attendee response was great!"

Thomas Vance
Michigan School PR Association
"This taught me the fundamentals on how to build a strong team. A team that can rely on one another and make us leaders within our business."

Mike Wilcox, Team Leader
Ogihara America Corporation
"I am better prepared to deal with future problem solving, not only within my group, but within the whole company."

Bonney Furman, Administrative Assistant
Chem-Trend
"….having been through similar training for both work and for personal development, I truly appreciate the effectiveness of your program! I feel your training version is very condensed and to the point, thus making it the most effective training session I have attended!"

Gary Carpenter, Sales Representative
Proctor & Gamble
"Pam Wyess is terrific. Her presentation targeted all the important but complicated issues in a simple, easy to understand way. The whole session was practical, engaging, paced perfectly, and she practiced what she was teaching. Superb course!!"

Managing Confrontational Clients participant
"I highly recommend (Pam) for speaking, training and consulting. Any engagement she accepts will be executed professionally and skillfully. Pam always exceeds expectations!"

Barbara Ashbaugh, CEO
Trade Secrets LLC
"Pam worked with many of my manufacturing and business clients while at Mott Community College's Livingston Center and conducted her leadership seminars with great success. Pam is an excellent listener and uses her experience to get to the root cause of leadership, productivity, and communication issues, and solve them. Pam communicates effectively with people at all levels and always puts the client's needs first."

Mike Glynn
(former) Site Coordinator at MCC-Livingston Center
"We had some skeptical attendees who thought they'd heard it all before. However, your approach to the training won over everyone and kept our full attention for the entire day."

I'm OK, You're Different… meeting planner
Partial List of Clients
The following companies have purchased products or services from us or have sent staff members to our training workshops:
4M Industries
Adaptive Materials, Inc.
Ave Maria School of Law
Chem-Trend
Deloitte Consulting
Ducker Worldwide
Eberspacher
Genesee Co. Health Dept.
Jackson National Life Insurance
Kelly Fuels
Livingston County (MI)
Livingston Regional M-TEC
Marian High School
Massachusetts Police Leadership Institute
MI School PR Association
MI Petroleum and Convenience Store Association
Michigan State University: Human Resource Development
Michigan State University: CANR-IIA
Ogihara North America
Poverty Law Project
PMA Consultants
Ryder
Severstal North America
TG Fluid Systems
Steeltech, LTD
University of Michigan: Department of Public Safety
University of Michigan: Health and Hospital System
University of Michigan: Housing Information Department
University of Michigan: Human Resource Development
University of Michigan: Office of Development
University of Michigan: Athletic Department
Washtenaw Intermediate School District
Washtenaw Community College
Workskills Corporation
…plus many more!